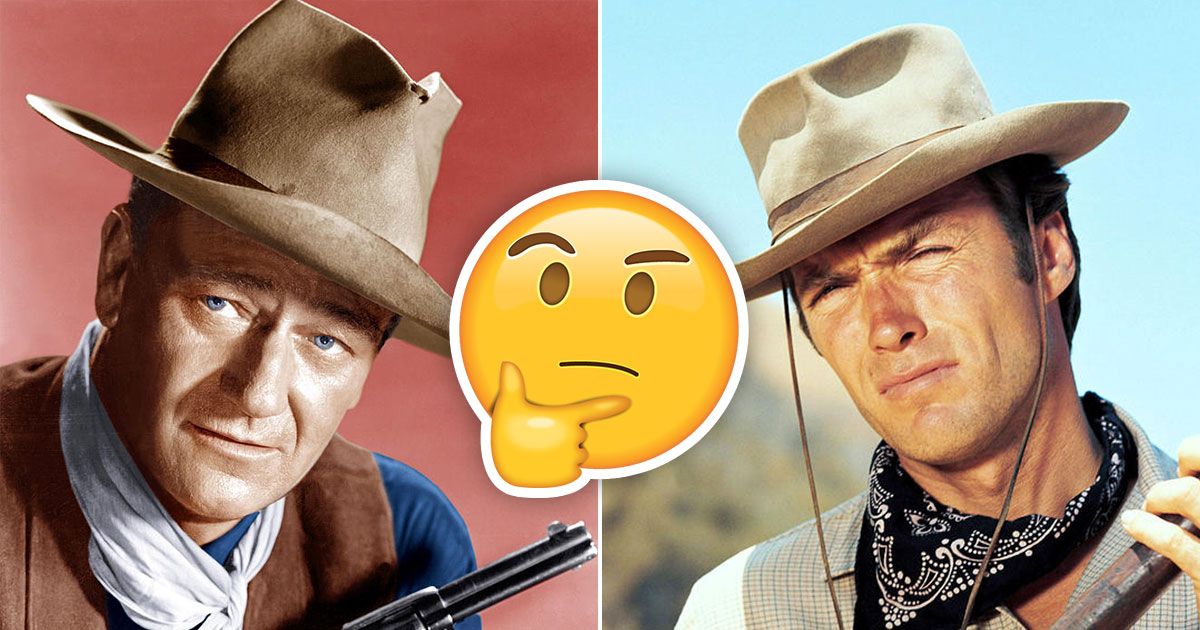 John Wayne, also known as Duke, was a top box office star for three decades. After his breakthrough role in 1939's "Stagecoach", his career skyrocketed, acting in 142 movies since then. He personified the nation's frontier heritage, having acted in 83 western movies. His legacy was going strong, until an anti-hero made his presence felt in western movies.
Clint Eastwood's western television shows and movies brought him international acclaim and even ignited competition between the two legends in the industry.
Picture this: you're anticipating an old-school western shootout between the Duke and the Anti-Hero. Answer this quiz, and if you don't pass it, you might get caught in the crossfire!