How much do you *really* know about the wizarding world?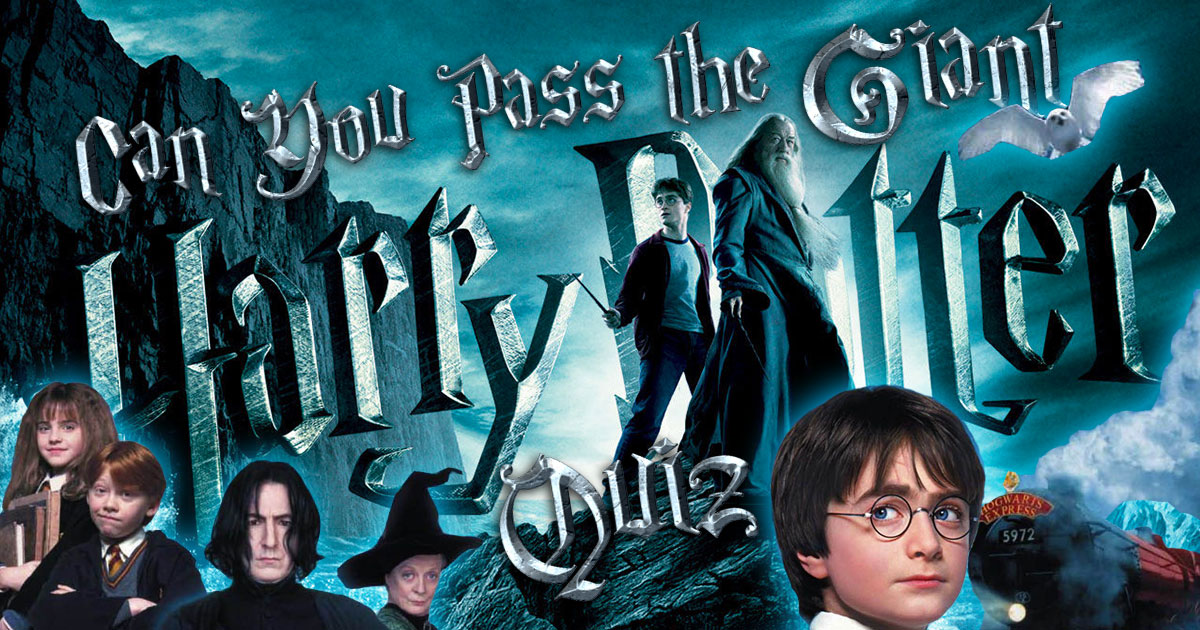 Save your scores! Log in before you play.
Get the Ad-Free Experience
Is Quizly fun for you? Support us by getting a Premium subscription.
Get Premium
The Ultimate Harry Potter Trivia Quiz Game
Do you consider yourself a true wizarding world aficionado? Are you ready to put your knowledge of the enchanting Harry Potter series to the test? Welcome to the world of Harry Potter trivia quiz games!
First, we'll delve into the captivating universe created by J.K. Rowling, offering a glimpse into the magical realm of Hogwarts, its legendary characters, and the myriad adventures they embark on. Get ready for a thrilling journey filled with fascinating facts and challenging questions that will put your Harry Potter expertise to the test.
Discovering the Wizarding World
Before you dive into the Harry Potter trivia quiz, let's take a moment to revisit the enchanting world of Harry, Ron, Hermione, and all the other memorable characters. The Harry Potter series has captured the hearts of readers and moviegoers around the world, igniting an enduring passion for magic and fantasy. The Bloomsbury books and Warner Bros. films have left an indelible mark on popular culture, and their influence extends far beyond the pages and screens.
Created by British author J.K. Rowling, the Harry Potter series consists of seven books that chronicle the life of a young wizard, Harry Potter, as he discovers his magical abilities and faces the challenges of the wizarding world. Set against the backdrop of the majestic Hogwarts School of Witchcraft and Wizardry, the series takes readers on a journey filled with friendship, courage, and the eternal battle between good and evil.
Why Are HP Quizzes So Popular?
Quiz games, tests, and Pottermore challenges have become a beloved pastime for fans of the Harry Potter series. They offer a unique way to immerse yourself in the enchanting world and prove your expertise. These games provide an opportunity to celebrate your knowledge and passion for all things magical, from spells and potions to famous quotes and memorable scenes.
Harry Potter quizzes have gained immense popularity for several reasons:
1. Nostalgia and Immersion: Fans of the series enjoy revisiting their favorite moments and characters, immersing themselves in the nostalgia of the wizarding world.
2. Test of Knowledge: These quizzes challenge fans to prove their knowledge by answering questions about the series, its characters, and magical elements.
3. Community and Competition: Harry Potter quiz games often foster a sense of community, with fans competing against each other to see who knows the most about the series.
4. Entertainment and Fun: Beyond the competition, these games are simply a lot of fun, providing entertainment and excitement for fans of all ages.
Why Take a Harry Potter Trivia Quiz?
Participating in a Harry Potter trivia quiz is not just a fun way to test your knowledge; it's also a fantastic opportunity to delve deeper into the rich tapestry of J.K. Rowling's magical world. It allows you to relive the adventures, recall the characters, and rediscover the enchanting places within the series. It's a chance to connect with fellow Potterheads, share your passion for the series, and perhaps learn something new along the way.
Participating in Harry Potter trivia quizzes offers several benefits for fans and enthusiasts:
Knowledge Enhancement: You'll gain a deeper understanding of the Harry Potter universe and its intricate details.
Community Building: Connect with fellow fans, discuss your favorite moments, and share your love for the series.
Fun and Entertainment: Challenge yourself with a game that combines fun and learning, providing hours of entertainment.
Competition: Compete with friends to see who can achieve the highest score and prove their Harry Potter expertise.
Memory Recall: Test your memory as you recall specific details from the series, keeping the magic alive.
What to Expect from Our Harry Potter Trivia Game
Our Harry Potter trivia game is designed to cater to fans of all levels – from casual enthusiasts to the most dedicated experts. We've carefully curated a set of questions that cover a wide range of topics, from the characters' backstories and magical creatures to the intricacies of spells and potions. You'll be challenged in a variety of categories, so be prepared for a well-rounded test of your Harry Potter knowledge.
We've also included questions inspired by the books, as well as those from the movies, ensuring that all fans, regardless of their preference, can enjoy this quiz. You might even find yourself remembering details you'd long forgotten or discovering new aspects of the wizarding world.
Preparing for Your Harry Potter Trivia Quiz
As you get ready to embark on your Harry Potter trivia quiz adventure, here are a few tips to help you prepare and maximize your chances of success:
1. Revisit the Books and Films: A refresher on the original source material is always a good idea. Reread the books or rewatch the films to refresh your memory.
2. Brush Up on Characters: Pay special attention to the characters in the series, as they play a central role in many questions.
3. Explore Magical Terms: Familiarize yourself with the various spells, enchanting patronuses, magical creatures, and objects found in the wizarding world.
4. Know Your Hogwarts: Hogwarts School of Witchcraft and Wizardry is a prominent setting in the series. Understanding its layout and history can be advantageous.
5. Stay Updated: Keep up with the latest news and releases in the Harry Potter universe to ensure you're well-informed.
Challenge Yourself with Harry Potter Trivia Quiz
Now that you've gained insight into the magic and allure of Harry Potter quiz games, it's time to put your knowledge to the test. Whether you're a seasoned wizarding world expert or a newcomer to the series, these quizzes offer a fun and engaging way to celebrate the beloved stories.
With topics ranging from the Hogwarts houses and magical creatures to memorable quotes and epic battles, there's a quiz for everyone. Get ready to step into the shoes of Harry, Ron, Hermione, and many other beloved characters as you embark on a journey through the wizarding world's most iconic moments.
Start the Magical Mega Quiz
Are you ready to embark on a magical journey through the world of Harry Potter? Take our Harry Potter trivia quiz now and put your wizarding wisdom to the test. Whether you're a Gryffindor, Slytherin, Hufflepuff, or Ravenclaw, this quiz is designed for all houses and fans. Get ready to earn your magical bragging rights and prove that you're a true wizard or witch!
Remember, the magic of Harry Potter is not limited to the pages of the books or the frames of the movies. It lives on through passionate fans like you, and this quiz is just one more way to celebrate the beloved series. So, grab your wand, put on your robe, and let the quiz begin!
Prepare your wand, summon your knowledge, and step into the world of Harry Potter trivia quiz games. The magic awaits!