Think you can identify these famous female country singers?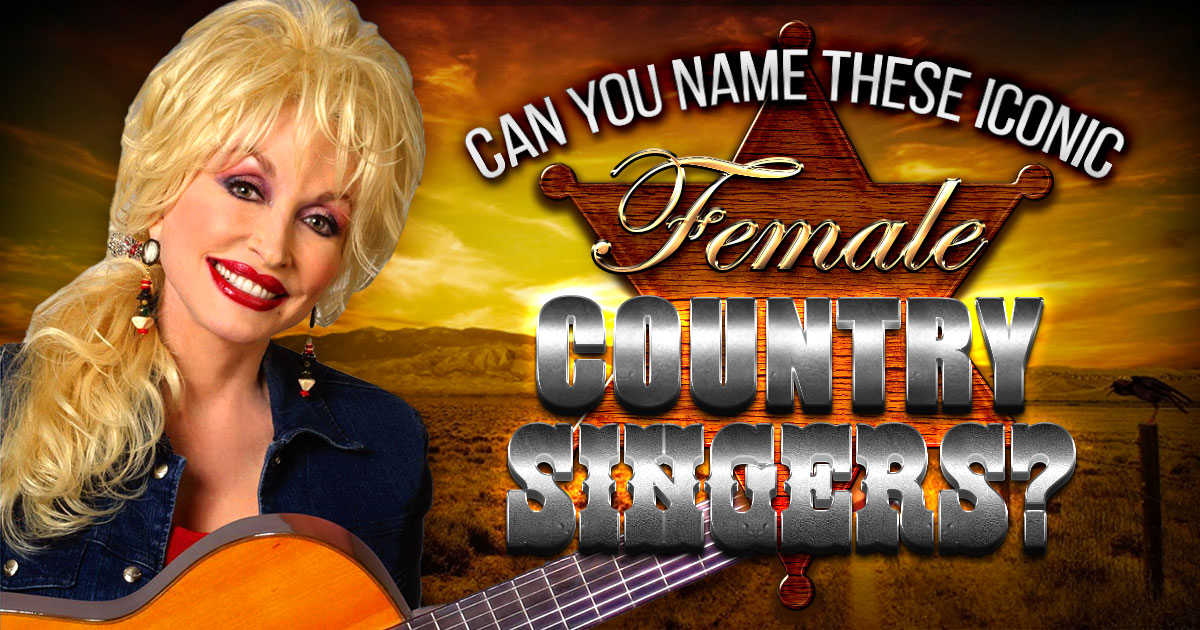 Save your scores! Log in before you play.
Get the Ad-Free Experience
Is Quizly fun for you? Support us by getting a Premium subscription.
Get Premium
The World of Country Music
Whether you're a die-hard country music fan or just curious about the incredible talent in the industry, our female country singers quiz is the perfect way to test your knowledge. From iconic legends to rising stars, this quiz will challenge your expertise in the world of country music's leading ladies.
The Legacy of Female Country Singers
Country music has been graced by the powerful voices and compelling stories of female artists for decades. In this introduction, we'll delve into the rich history, contributions, and impact of female country singers. This foundational knowledge will not only enhance your quiz experience but also deepen your appreciation for the genre.
For generations, female country singers have played a pivotal role in shaping the country music landscape. Their songs have resonated with audiences worldwide, tackling themes of love, heartbreak, resilience, and the American experience. From pioneers like Patsy Cline and Loretta Lynn to modern trailblazers like Taylor Swift and Miranda Lambert, female artists have consistently pushed boundaries and left an indelible mark on the genre.
The History of Female Country Singers
To excel in the quiz, it's essential to be well-versed in the genre's history and its leading ladies. Here are some key milestones and noteworthy artists who have paved the way:
The Birth of Country Music Queens: The early 20th century saw the emergence of country music queens like The Carter Family and Kitty Wells, who laid the foundation for future female artists.
The Nashville Sound Era: The 1950s and 1960s brought forth iconic figures such as Patsy Cline, whose timeless hits like "Crazy" remain beloved classics.
Feminist Anthems and Empowerment: Loretta Lynn and Dolly Parton became symbols of empowerment through their music, with hits like "Coal Miner's Daughter" and "9 to 5."
Contemporary Superstars: The 21st century introduced artists like Carrie Underwood and Shania Twain, who achieved global fame and redefined country-pop crossovers.
Female Country Singers in the Modern Era
Today, the country music scene continues to thrive with a diverse array of talented women who are redefining the genre. In addition to their vocal prowess, these artists are known for their songwriting skills, versatility, and authenticity. Country music has evolved, blending traditional and contemporary influences, thanks to the contributions of these incredible performers.
Get Ready for the Quiz
As you prepare to take on the quiz, keep in mind that you'll encounter questions about the legends, the classics, and the contemporary chart-toppers. This quiz is an opportunity to celebrate the incredible artists who have shaped country music while challenging your knowledge of their careers and contributions.
Are you ready to test your expertise in the world of female country singers? Sharpen your skills, prepare to hit the high notes, and embark on this musical journey through the voices of extraordinary women who've left an indelible mark on country music.
Join us in celebrating the legacy of female country singers and see if you have what it takes to claim the title of a true country music aficionado!