Are you a 90s baby or a 60s flower child?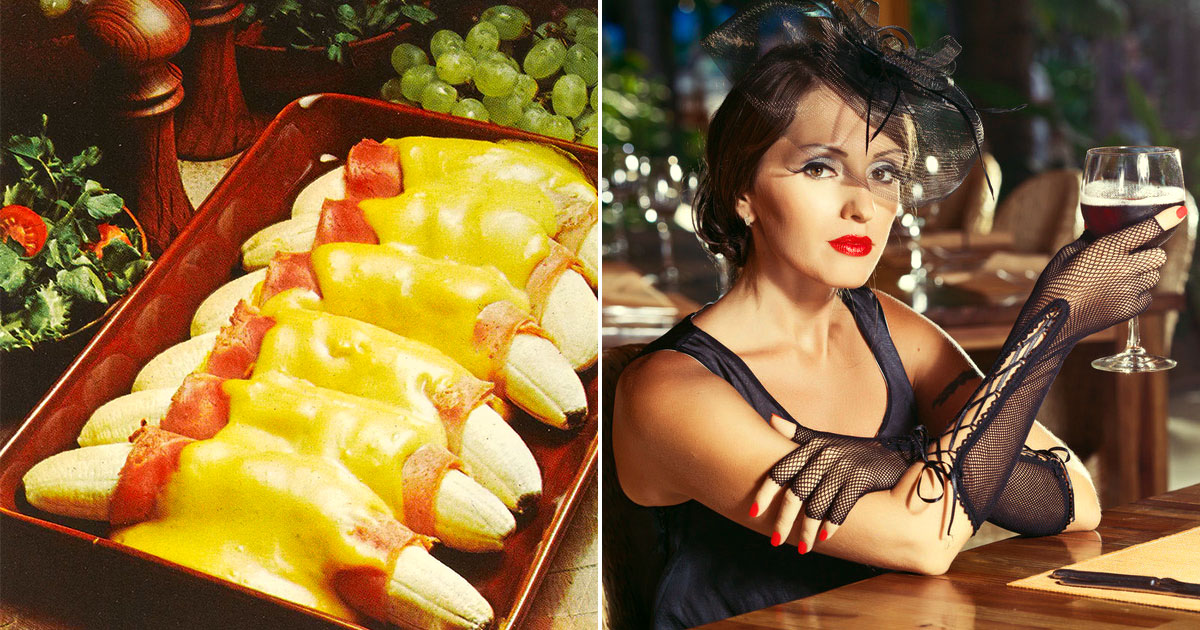 Save your scores! Log in before you play.
Get the Ad-Free Experience
Is Quizly fun for you? Support us by getting a Premium subscription.
Get Premium
Do you have fond memories of seeing meals being prepared in your mother's, grandmother's or perhaps even great grandmother's kitchen? Unfortunately, many of the foods and recipes from the past never really caught on and aren't readily available. These foods are a slice of history and may not necessarily suit the modern tastes of today's generation.
To evoke nostalgia and bring back some great memories, we are presenting you with foods from the past century that can be deemed "vintage". You might remember some, and some may be completely new to you.
From wacky combinations such as ham and banana hollandaise, marshmallow and yam bake, beef tongue with raisin sauce and tuna souffle, how far would you go in taste testing these retro foods? Based on your answers, we will guess what decade you were born in; try it out! Be warned though, some of these concoctions are, shall we say, extremely creative and seemingly random in their choice of ingredients. Take a shot at the quiz and marvel at the interesting foods from the past!