Get ready to make some delicious decisions!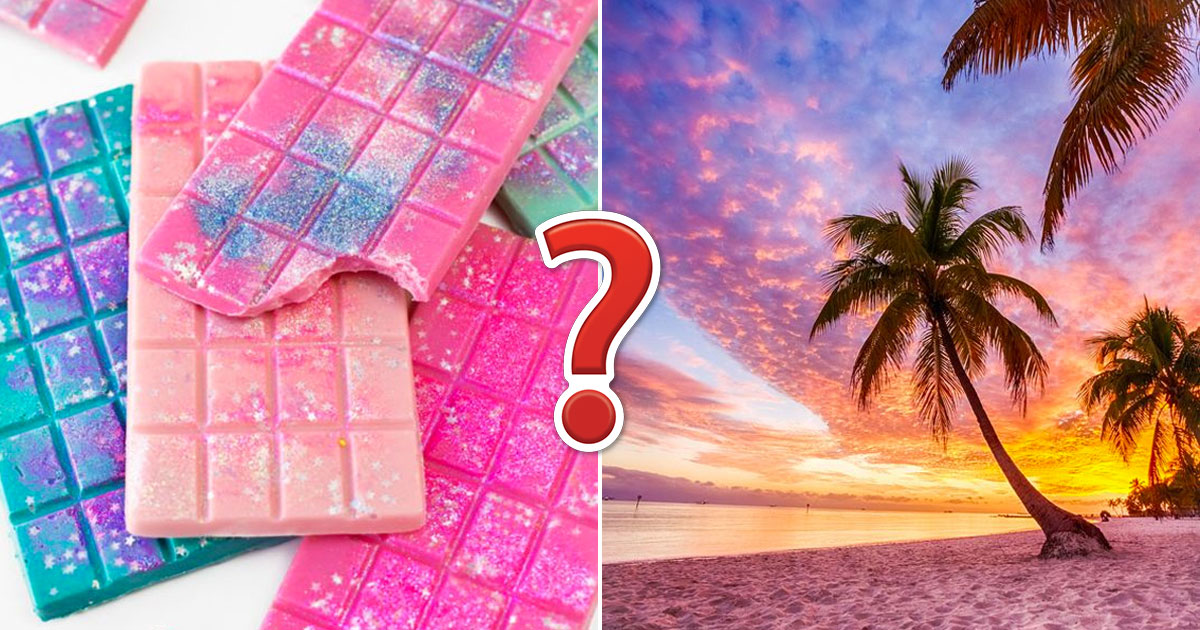 Save your scores! Log in before you play.
Get the Ad-Free Experience
Is Quizly fun for you? Support us by getting a Premium subscription.
Get Premium
Discover Your Ideal State with the Candy State Quiz
Are you a candy enthusiast with a passion for travel? If so, you're in for a sweet treat! Our Candy State Quiz combines your love for sugary delights with your wanderlust, revealing the perfect state for you to call home.
From the vibrant hues of M&M's to the nostalgia-inducing charm of candy canes, this quiz will help you discover your candy-coated destiny.
The Allure of Candies
Candies have a universal appeal, transcending age, culture, and background. Whether you prefer the zesty sourness of lemon drops or the comforting sweetness of chocolate truffles, candies have a magical way of bringing joy to our lives. But did you know that candies often hold a special place in the hearts of different states across the United States?
If there's one time you can enjoy candy without feeling guilty, it's Halloween. During this festival of candy bars and sweets, it is difficult to pick favorites but, statistics do not lie. So, here are the top candies from each state.
Caramel candy bar Twix came out on top in just two states, Alaska and Colorado. Notoriously hated candy corn found some love in states like Alabama, Iowa, and Nevada. Unique favorites include Almond Joy in Connecticut, Swedish Fish in Kentucky, Life Savers in Delaware, and Lemonheads in Louisiana. The top sellers nationwide? Unsurprisingly, they were Skittles, M&M's, and Snickers.
Candy Traditions By State
Each state has its unique candy traditions, reflecting the local flavors and preferences. Some candies are deeply rooted in history, while others have been embraced in recent years. Let's take a journey through the United States and explore the candy landscapes that define each state.
Sweets from the East Coast
New York: The Empire State is known for its cosmopolitan vibe and a love for elegant indulgences. Discover your taste for luxury by savoring truffles and pralines. If you appreciate the finer things in life, New York may be your candy haven.
New Jersey: The Garden State offers a wide array of saltwater taffy flavors. If you enjoy variety and surprises, a move to New Jersey may be your sweet escape.
Midwest Sweetness
Wisconsin: Famous for its dairy products, Wisconsin celebrates its cheese with cheddar-filled chocolates. If you adore the blend of savory and sweet, this state could be your dream destination.
Illinois: The Land of Lincoln has a soft spot for nostalgia with classic favorites like candy canes. If you love timeless treats, Illinois might be your home sweet home.
The Southern Candy Experience
Louisiana: The Pelican State boasts pralines, a candy with a Creole twist. If you appreciate a blend of cultures and flavors, Louisiana could be your candy wonderland.
Tennessee: Known for its country music heritage, Tennessee offers a taste of tradition with its Goo Goo Clusters. If you have a penchant for timeless melodies and sweets, this state may be calling your name.
West Coast Delights
California: The Golden State embraces innovation with unique candies like chocolate-covered avocados. If you're adventurous and love exploring the unknown, California might be your candy adventure destination.
Oregon: The Beaver State celebrates its natural beauty with huckleberry-flavored candies. If you're an outdoorsy candy lover, Oregon might be your sweet spot.
Rocky Mountain Revelations
Colorado: The Centennial State combines Rocky Mountain charm with craft chocolates. If you appreciate the great outdoors and artisanal sweets, Colorado could be your candy utopia.
Montana: The Treasure State cherishes huckleberry candies as much as its natural treasures. If you have a taste for adventure and the outdoors, Montana might be the right place for you.
Take the 🍬 Candy State Quiz
Now that you've had a glimpse into the candy landscapes of different states, it's time to find out which state is your sweet destiny. Take our Candies State Quiz to explore the delightful combination of candies and state preferences. Let your candy choices guide you to the perfect state for your unique tastes and interests.
Discover Your Ideal State
Ready to embark on this sugary adventure? Our Candies State Quiz is the ultimate test for candy enthusiasts and travel lovers. Take the quiz now to uncover your ideal state based on your candy preferences. Are you ready for a sweet surprise?
Don't miss out on this delightful quiz that combines your love for candies and your wanderlust. It's time to find the state that truly belongs to you.
In this quiz, you get to select your favorite candies from different categories. Based on your picks, we can tell you which state you should be living in. Get ready to make some delicious decisions!