No pizza until you ace this quiz!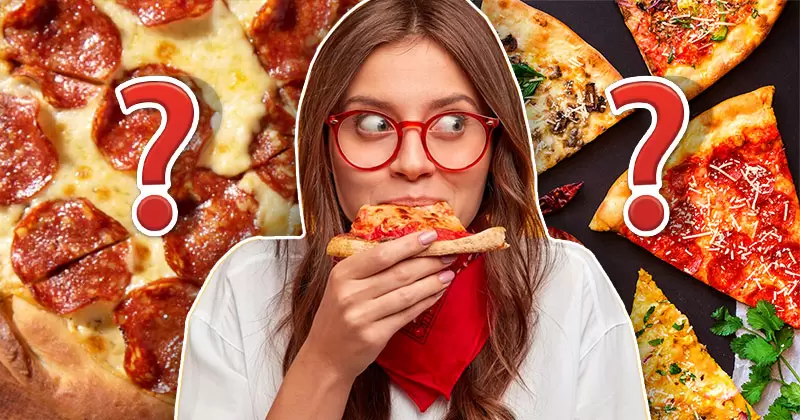 Save your scores! Log in before you play.
Get the Ad-Free Experience
Is Quizly fun for you? Support us by getting a Premium subscription.
Get Premium
The Ultimate Pizza Quiz
Hey pizza enthusiasts! Ready to embark on a mouth-watering journey into the cheesy, saucy world of everyone's favorite comfort food? Our Pizza Trivia Quiz is here to tickle your taste buds and test your pizza prowess. Whether you're a casual pizza lover or a self-proclaimed pizza connoisseur, this quiz promises a fun and challenging experience that will leave you craving both knowledge and a hot slice.
We all know that pizza is one of the most delicious and sought after dishes. Some of us probably can't live without it. But how much do you actually know about that delicious pie?
Discover the Delectable World of Pizza
Are you ready to test your pizza prowess? Our Pizza Trivia Quiz is not your average run-of-the-mill quiz; it's a celebration of everything pizza! Dive into questions that cover the origins of this beloved dish, iconic toppings, and the fascinating cultural impact of pizza worldwide. From the classic Margherita to the adventurous Frutti di Mare, we've got your pizza knowledge covered!
How Well Do You Know Your Pizza?
Engage your taste buds and your brain as you navigate through a variety of pizza-related topics. The quiz is crafted to appeal to all pizza aficionados, from those who savor the crispy delight of thin crusts to those who appreciate the heartiness of deep-dish wonders. Each question is a flavorful slice of pizza knowledge waiting for you to savor.
Why Pizza Trivia Matters
Beyond being a delightful pastime, exploring pizza trivia enhances your appreciation for this culinary masterpiece. Impress your friends with fun facts at your next pizza party or simply indulge in the pleasure of knowing more about the dish that unites us all.
Why Take Our Pizza Trivia Quiz?
Curious about what sets our quiz apart? We've crafted it with a blend of fun and education, ensuring you not only enjoy the quiz but also leave with a deeper appreciation for the world of pizza. From quirky pizza facts to the history behind popular toppings, each question is designed to entertain and enlighten.
Embark on this interactive journey where each question is a slice of discovery. From classic Margherita to quirky toppings you've never heard of, our Pizza Trivia Quiz spans the entire pizza spectrum. Test your knowledge on pizza history, ingredients, and international pizza variations. Each question is designed to challenge and entertain!
Engaging and user-friendly, our quiz ensures a seamless experience. With a click, you'll be presented with intriguing questions, each more tempting than the last. Answer with confidence, and watch your pizza wisdom grow. The thrill of seeing your score rise is as satisfying as the first bite of a hot, gooey slice!
How to Play
Taking our Pizza Trivia Quiz is as easy as a cheesy pull from a fresh pizza slice. Simply dive into the questions, trust your instincts, and let the fun begin! There's no better way to spend a few minutes than testing your pizza knowledge and discovering new tidbits about this timeless dish.
Share Your Results
Finished the quiz? Fantastic! Share your results on social media and let the world know about your pizza expertise. Don't forget to challenge your friends by tagging them – after all, a true pizza lover loves to share their passion!
Pizza Quizzes Galore
Hungry for more pizza fun after acing our Pizza Trivia Quiz? Explore our collection of pizza quizzes that cater to all interests. Whether you're a newbie or a seasoned pizza pro, our quizzes are your gateway to becoming the ultimate pizza aficionado.
Ready to Play?
Ready for a pizza-filled adventure? Click below to start our Pizza Trivia Quiz now! Whether you're a casual pizza fan or a certified pizza connoisseur, this quiz is designed for everyone who appreciates the magic of a perfectly baked pizza. Let the trivia fun begin! Perhaps you'll appreciate your next slice even more after this.