15 questions. Can you win one million (fake) dollars?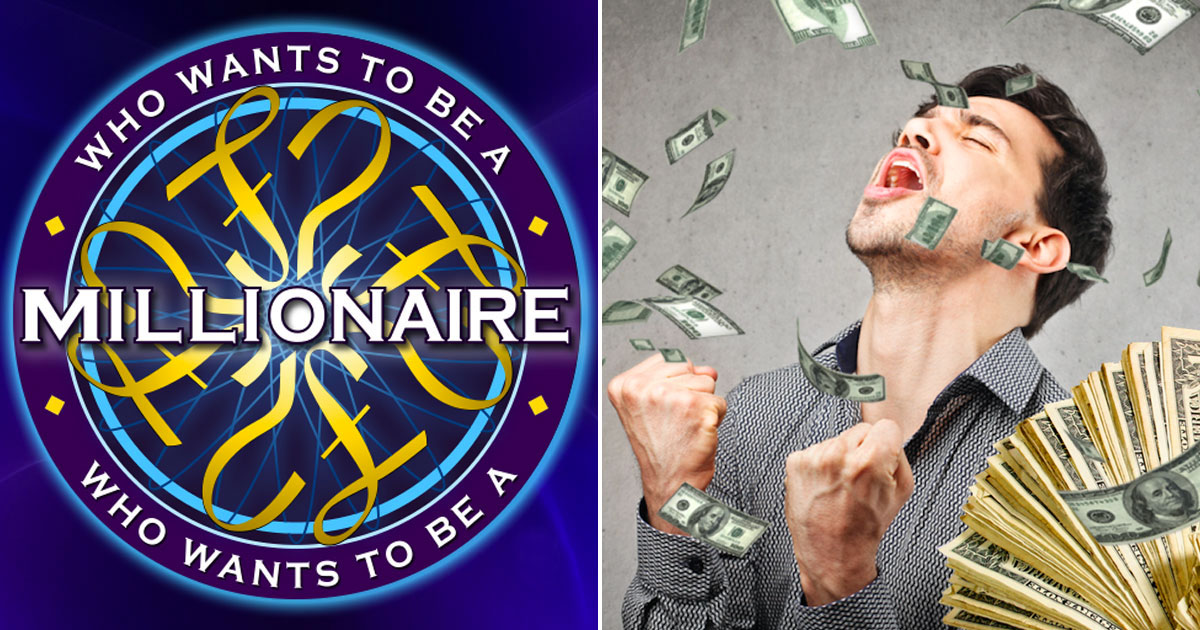 Save your scores! Log in before you play.
Get the Ad-Free Experience
Is Quizly fun for you? Support us by getting a Premium subscription.
Get Premium
Welcome to Who Wants To Be A Millionaire!
Ever dreamed of stepping into the hot seat on the popular game show? Feeling confident in your trivia prowess? Well, it's time to put your knowledge to the test! If you love to watch the game show, it's time to play and be a millionaire!
Think you've got what it takes to win it all? Test your trivia knowledge in our simulated game of "Who Wants To Be A Millionaire"! You will have to choose the correct answers to 15 challenging "Who Wants To Be A Millionaire" questions ranging from history to popular culture.
We've created a series of quizzes filled with "Who Wants To Be A Millionaire" questions inspired by the iconic show, designed to challenge you and expand your knowledge base. Whether you're a seasoned trivia enthusiast or a casual quizzer, these questions will surely put your brainpower to the test.
Get Ready for a Quiztastic Time!
Our "Who Wants To Be A Millionaire" questions cover a diverse range of topics, from history and science to pop culture and current events, keeping you on your toes and engaged throughout the experience.
As you progress through the quizzes, you'll face questions that range from easy to brain-bustingly difficult. Unlike the contestants on the show, you will not have access to options like "Ask the Audience," "50/50," and "Phone a Friend" to help you along the way. With only your wits to help you along the way, can you win the million (fake) dollars?
While these quizzes are all about having fun, they're also an excellent way to expand your knowledge and learn something new. Whether you're a student brushing up on your general knowledge or simply looking for a stimulating way to spend your free time, these quizzes have something to offer everyone.
Unleash Your Inner Millionaire
What are you waiting for? Put on your thinking cap, grab a pen and paper (or your trusty device), and embark on a quiztastic adventure! Who knows, you might just surprise yourself with your trivia skills and walk away feeling like a true millionaire of knowledge.
So, get ready to have some fun, challenge your mind, and expand your horizons. Click the button below to begin your journey and see if you have what it takes to win big today! Although the questions you will answer are real, the money, unfortunately, is not. No actual prizes or money are awarded for playing. Sorry! Good luck and win big!